Image: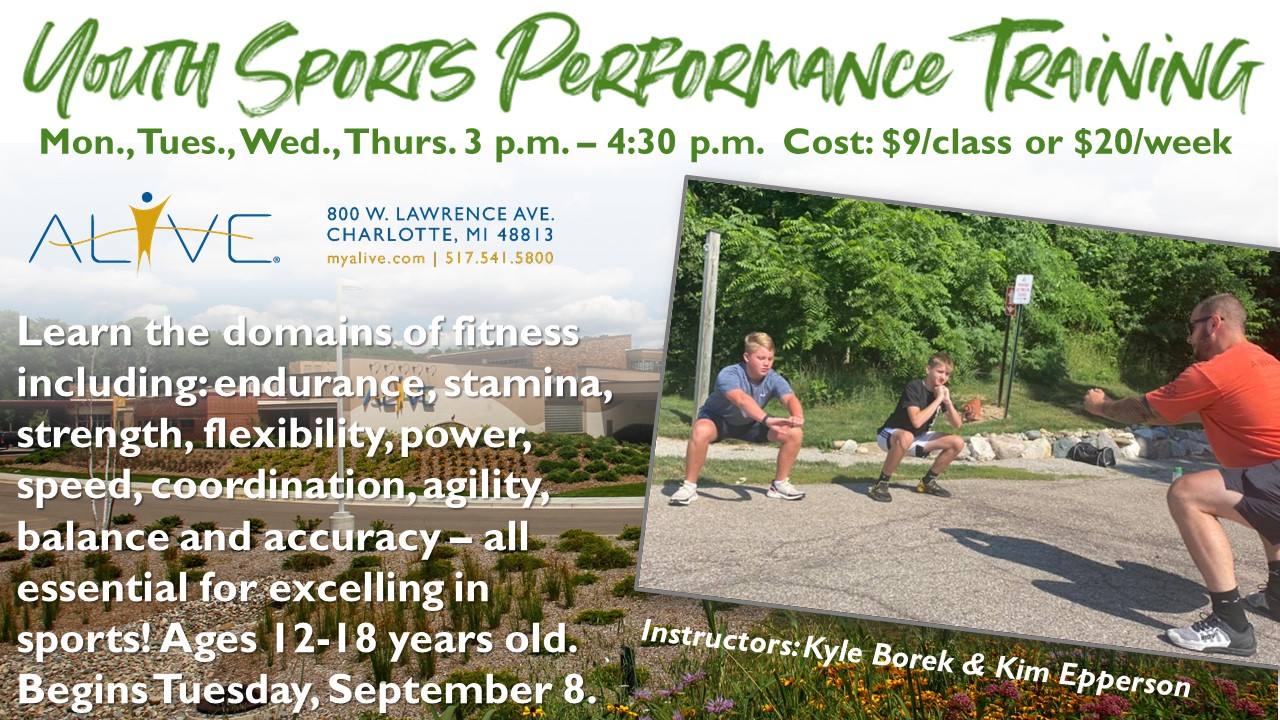 Instructors: Kyle Borek & Kim Epperson
Learn the domains of fitness including: endurance, stamina, strength, flexibility, power, speed, coordination, agility, balance and accuracy – all essential for excelling in sports. This program will be week-to-week. Every week, work on fundamentals of body weight training, weightlifting, and cardiovascular conditioning. Ages 12-18 years old.
Offering begins Tuesday, September 8.
Cost: $9/class or $20/week Mon., Tues., Wed., Thurs. 3 p.m. – 4:30 p.m.