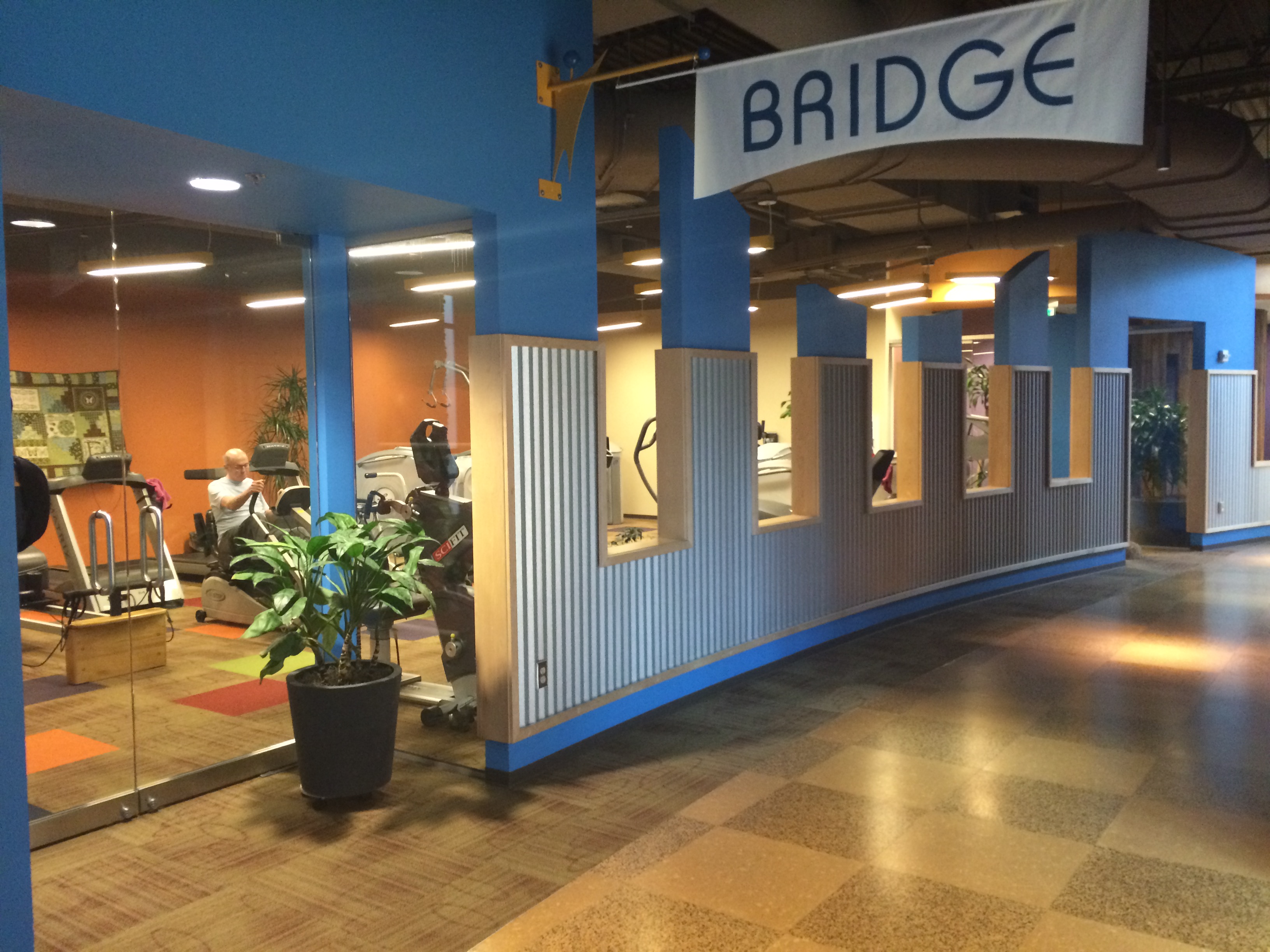 BRIDGE is home to Cardiopulmonary Rehabilitation Services, operating Monday, Wednesday and Friday from 8:30am - 5:00 p.m.

Services include:
Cardiac Rehabilitation (CR)
Pulmonary Rehabilitation 
BRIDGE is also open to MOVE members/guests who would like to work out on its equipment when it is not being used for caridiopulmonary rehabilitation services. On such days it provides a private workout area for seniors, women, youth and special population groups. A MOVE day pass must be purchased for $10 to utilize the space when cardiopulmonary rehabilitation services are not occurring.