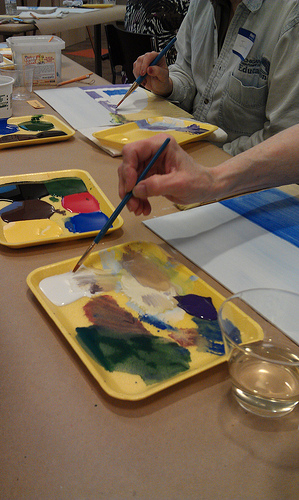 Q: How do I register for a program?
A: There are three ways to register for an AL!VE program: call (517) 541-5886, register online or visit the front desk in MOVE or FUSE.
Q: Where can I find information about your current hours of operation?
A: You can find that information on the contact page.
Q: I have an event I'd love to host at AL!VE. Can I do that?
A: Yes! Call (517) 541-5811 for information or to schedule a date.
Q: I'm not sure I understand L!NK. Do I have to pay to be a member?
A: There are no membership requirements at AL!VE and there is no cost associated with L!NK. The L!NK simply allows us to customize the experiences of AL!VE visitors. Benefits include: simplified check-in, customized experiences when receiving therapy or spa services, the ability to check out games, ebook readers and digital music, email notifications on new programs and special events, and more!
Q: What if I have to cancel a class? Will I get a refund?
A: Cancellations are allowed until 4 pm, the Friday before a class begins to receive a full refund. Please note that there are no refunds if a class is missed after the session begins for illness, travel or other reasons.
Q: Is it possible to use BRIDGE when it's not used for therapy or classes?
A: Yes! You can purchase a day pass for $10 and you have access to Bridge during open workout times, as well as the ability to drop in on any group exercise class scheduled at AL!VE that day if space permits.