CHECK OUT OUR LATEST NEWS & HAPPENINGS!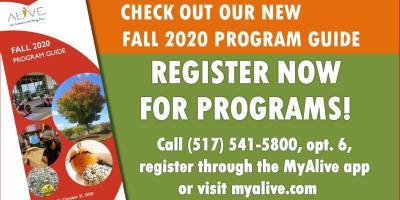 CHECK OUT OUR NEW FALL 2020 PROGRAM GUIDE!
Check out what's on the docket for September & October of 2020! We've worked hard preparing this 2-month line-up of offerings emphasizing the safety and well-being of our guests and caregivers. If you are not yet comfortable returning for in-person offerings we invite you to visit our YouTube page for some great content. Further, if you have suggestions for additional programs you'd like to see, please let us know via myalive.com/contact or our Facebook page.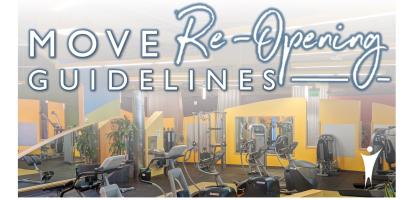 MOVE Re-Opening Information (Effective September 9, 2020)
As many of you have already heard, Governor Whitmer signed the executive order allowing gyms to reopen next Wednesday and we are excited to announce that MOVE will be open to members on Wednesday, September 9 at 5:30 am! We cannot wait to see all of you back within our facility. Please read all of the information regarding the re-opening of MOVE here, as there will be a few new guidelines in place in order to maintain the health and safety of all.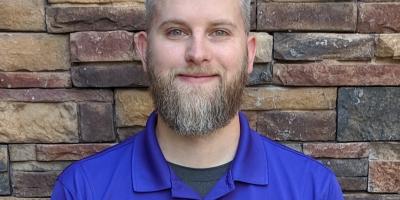 Sparrow Eaton Physical Therapist Promises Advanced Orthapaedic Care
CHARLOTTE, MI – Sparrow Eaton Hospital physical therapist Jeff Duncan, PT, DPT, OCS, is now a board-certified orthopaedic specialist for physical therapy, adding to the high level of care already provided to area patients."I was looking for a way to build on my education and diving deeper into the area I'm most passionate about – orthopedics – represented a step forward in my professional development. To me, this was a meaningful milestone in becoming a better clinician," says Duncan.
Latest Stories
MOVE Re-Opening Information   September 4, 2020   As many of you have already... Read More
CHARLOTTE, MI – Sparrow Eaton Hospital physical therapist Jeff Duncan, PT, DPT... Read More