CHECK OUT OUR LATEST NEWS & HAPPENINGS!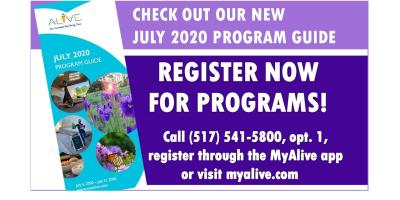 CHECK OUT OUR NEW JULY 2020 PROGRAM GUIDE!
We've been busy – creating, bringing things back to life and feeling alive reimagining offering more robust programming again! While our clinical services were deemed essential, other services were temporarily halted. We've worked hard preparing this monthly line-up of offerings emphasizing the safety and well-being of our guests and caregivers. If you have questions, please call us at 517.541.5800.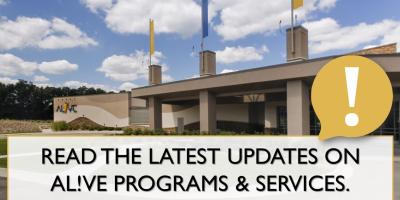 AL!VE Coronavirus Latest Updates
Click to learn more about what AL!VE is doing in response to the Coronavirus pandemic as well as the most up-to-date information on AL!VE programs and services (inclusive of information on credits issued for programs/MOVE memberships). While we are sad to be closed, the health and safety of our L!NK cardholder and Caregiver communities remains our priority.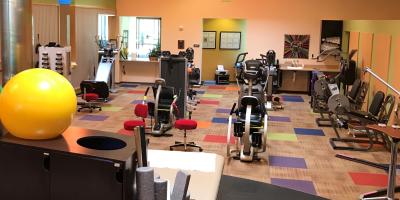 AL!VE Clinical Services are Open
Our top priority is always the health, safety and welfare of our patients, providers, caregivers and community. AL!VE clinical services have adapted to the environment and continue to provide outstanding, safe care for all. Everyone entering our facility is required to wear a mask and be screened for symptoms, including caregivers. You can expect the same team of dedicated, highly-skilled professionals providing individualized care in a clean, safe environment. Whether physical therapy or cardiac rehabilitation, let us help you with your healthcare needs.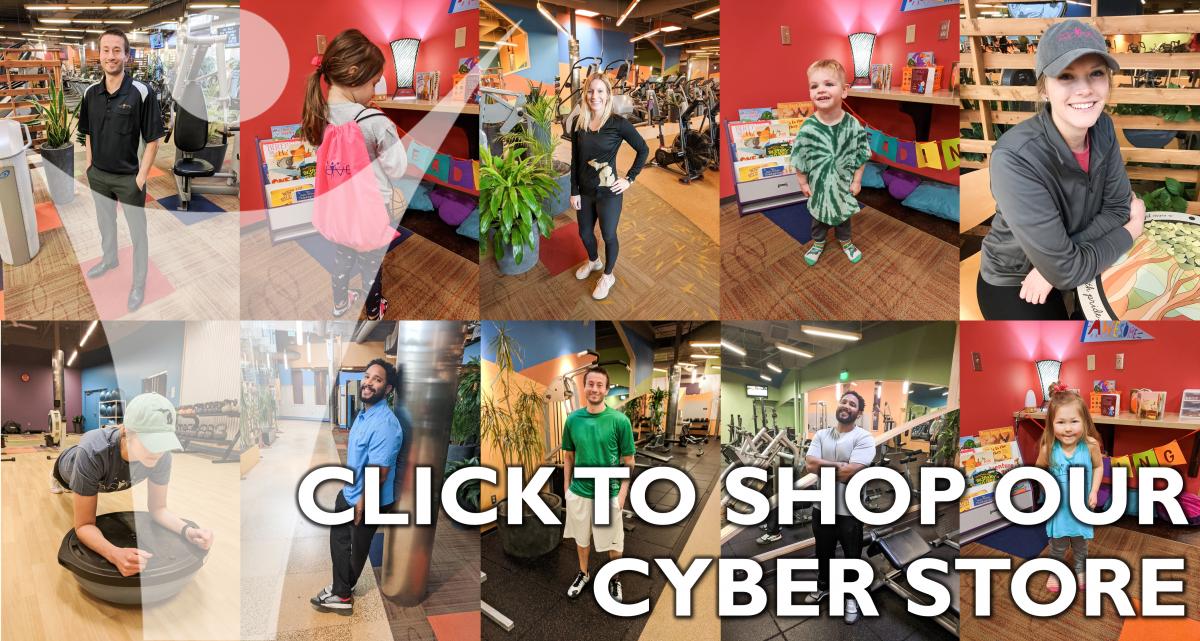 Latest Stories
COVID Testing Site Moves to Sparrow Eaton Main Campus The COVID testing site... Read More
"Whenever we humans create, whenever we bring something to life,  it is then we... Read More