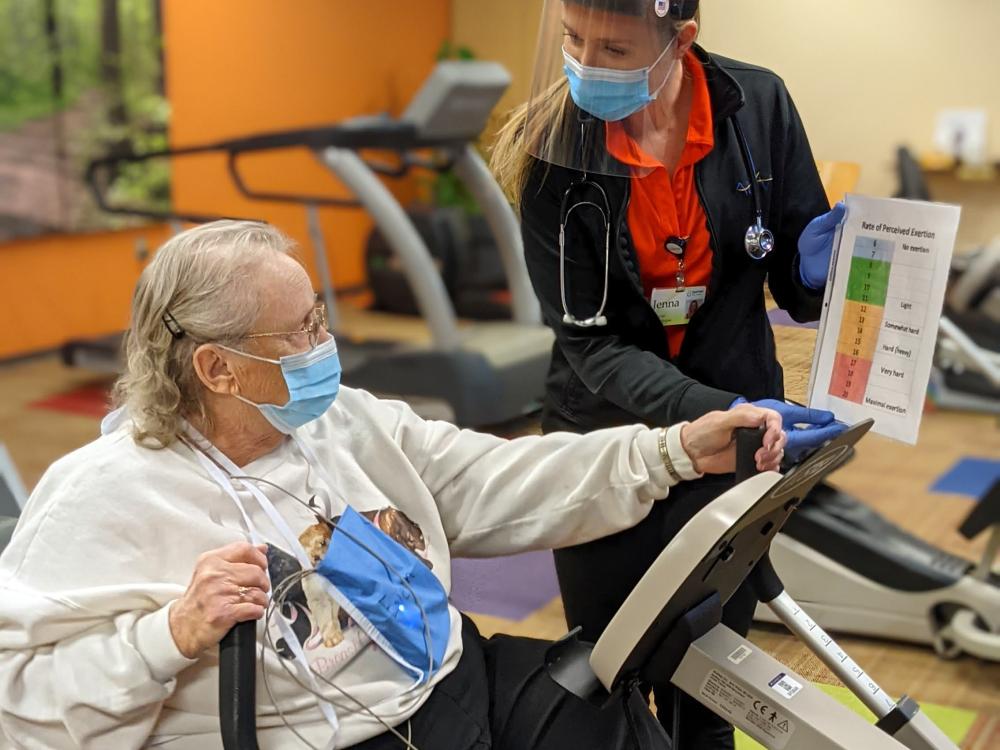 Cardiac and Pulmonary Rehab services are located at BRIDGE in AL!VE. These programs are designed to improve the health and quality of life for individuals after a heart attack, heart surgery or heart transplant, or anyone diagnosed with CAD, COPD and other qualifying conditions. Please consult with your physician to see if you are eligible for referral.
Intensive Cardiac Rehab
AL!VE/Sparrow Eaton Hospital is one of only five hospitals in Michigan certified to offer Intensive Cardiac Rehab, therefore qualified patients are able to take advantage of one of the most comprehensive programs in the state. As a Pritikin approved program it is designed to enhance cardiovascular function, improve nutritional habits and contribute to a healthy mindset.
Contact physician for referral