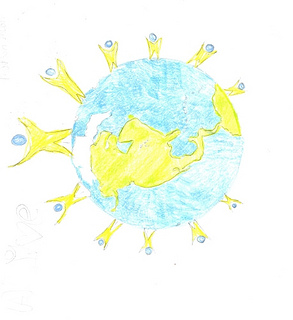 We each have our own stories and we find unique combinations of elements that make us more AL!VE. You may choose different types of experiences and environments each time you visit AL!VE or you may choose favorites to enjoy again and again.
Our local hospital is committed to its core mission of providing quality care for patients and enhancing the vitality of our community. To that end, we have been expanding our vision beyond providing traditional hospital services to one promoting health and wellness. In 2007, HGB commissioned an evaluation of its campus to determine its capacity to realize that vision. The outcome of the study revealed a number of realities: parking limitations; inhibitive costs of renovating existing buildings; and the need for a space with more flexibility allowing for development of new markets and services. The recommendation adopted by the board of trustees was to acquire a second campus site. Accordingly, the Felpausch site was purchased, with the goal of addressing these needs and to transform an otherwise abandoned site into a valued community asset called AL!VE.
AL!VE developed from an upward spiral of conversations about how to truly make a difference in community vitality, through innovative and meaningful ways to remove the barriers that interfere with healthy lifestyles. These conversations crisscrossed all facets of the community. The evolution of AL!VE took place over a two year period – but not as new and separate from the hospital. Rather, it arose from the very core values of the hospital and is an integrated, meaningful part of the overall organization.