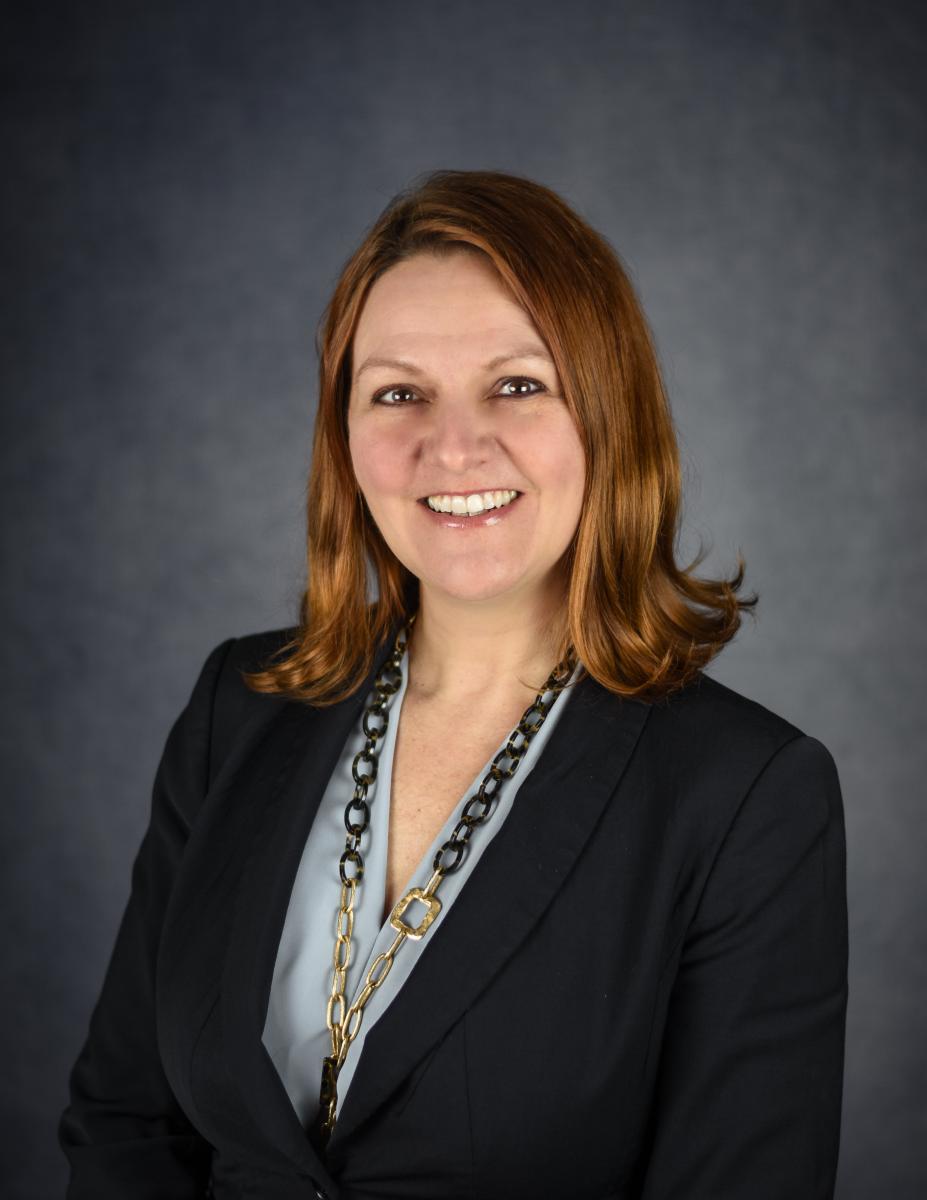 Helen Johnson, RN, MSN, NEA-BC, FACHE 
Interim AL!VE Executive Director
President, Sparrow Eaton Hospital
Helen began at Sparrow Eaton Hospital in January, 2021, bringing with her 30 years of progressive leadership experience.  Most recently she was in West Michigan making a genuine impact on the organizations and communities serving as a Chief Nursing Officer, Chief Operating Officer, and twice as Interim Hospital President.
She brings a broad range of skills in operations, team-building, strategic planning, leadership development, governance, and more.  One of her most proud accomplishments was leading her former hospital and community's response to the COVID-19 pandemic. Helen began her career as an Oncology nurse in Marquette, Mich., and subsequently led the development of a Hospice program, launched dozens of telemedicine sites, and assisted in the integration of a standalone community hospital into a $5-billion health system.
Helen has received numerous accolades, most notably the 2018 Healthcare Leadership Award from the Michigan Health & Hospital Association. She has achieved Fellow status in the American College of Healthcare Executives (FACHE) and is active in the organization's Great Lakes Chapter. She received her bachelor's degree in Nursing from Northern Michigan University and a master's degree from the University of Phoenix. She and her husband, Ben, are both Michigan natives and have relocated to the Charlotte area. They have a son and daughter attending college and graduate school at the University of Michigan.

Director of AL!VE Operations
Jake has been with the organization since 2007. He has played a vital role in the transformation of MOVE, AL!VE's fitness center, and also with the improvements in patient experience, operational success and overall quality of care of the hospital's Cardiopulmonary Rehabilitation Program.
He is a graduate of Michigan State University with a Bachelor of Science Degree in Kinesiology and has specializations in health promotion and coaching. His background includes experience in strategic planning, corporate wellness, worksite wellness, employee wellness, event coordination, project management, personal training, coaching and is a two-time recipient of the Fulton Award of excellence.
He enjoys playing sports with friends, games with his kids, relaxing with his wife and watching MSU athletics.
You can reach Jake at (517) 543-1050 ext 52461 or email jacob.campbell@sparrow.org.

Kim Dickinson
Director of AL!VE Clinical Services
Kim oversees EMPOWER and clinical operations at AL!VE including physician clinics. She has worked with the local hospital for more than 25 years and played a key role in moving rehab services to AL!VE. Kim has an associate's degree in applied sciences from Davenport University, and her clinical background includes manual therapy, certified aquatic therapy, experience with chronic pain management and wound care. Her areas of interest also include general orthopedics and sports injuries.
Kim's hobbies and interests include spending time with her grandkids, traveling, outdoor sports and activities, MSU sports, cooking and reading. 
You can reach Kim at (517) 541-5814 or email kimberly.dickinson@sparrow.org.