Image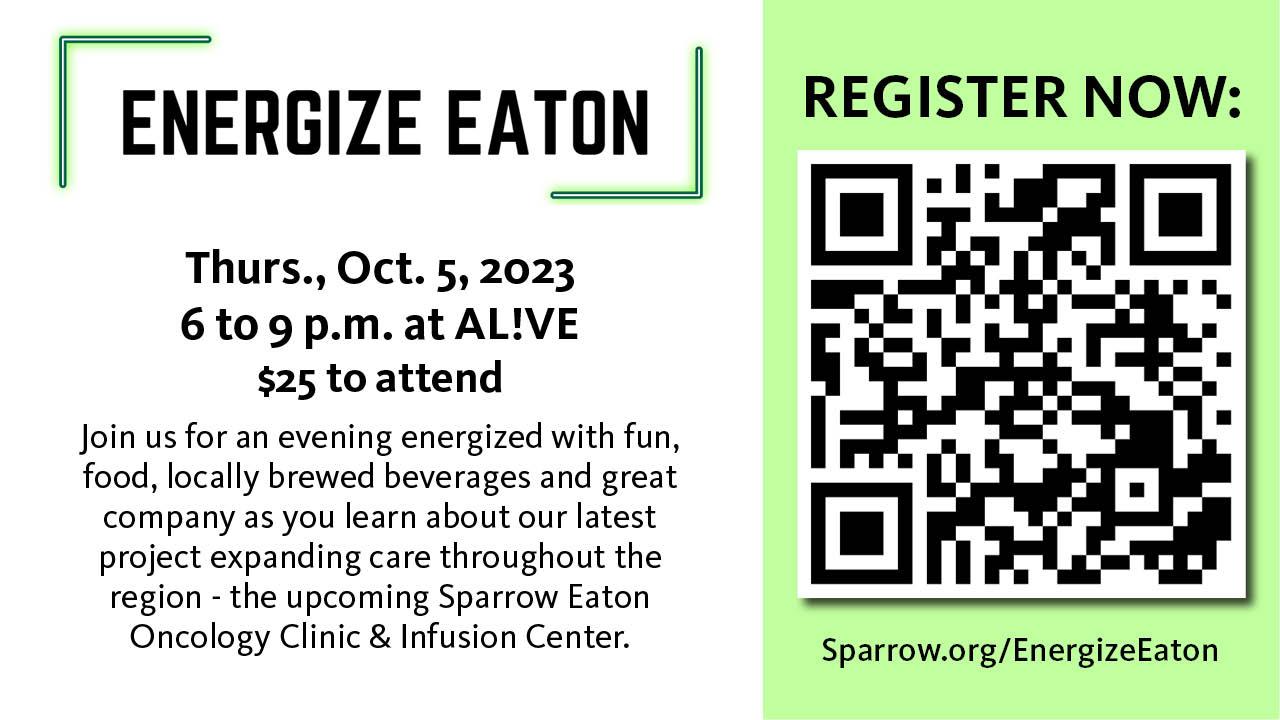 Sparrow Eaton Hospital is eager to welcome our community to Energize Eaton, an evening of fun and great company benefiting the expansion of local oncology care.
The event is a chance to learn about the planned Sparrow Eaton Oncology Clinic and Infusion Center, which will offer an improved patient experience through a centralized location and increased access to oncology, chemotherapy, general/non-oncology infusions), while enjoying great food and surprises.
Energize Eaton will be held from 6-9 p.m. on Thursday, Oct. 5, at AL!VE, 800 W. Lawrence Ave. Tickets are $25 per person and may be purchased online at Sparrow.org/EnergizeEaton. Childcare is also available for an additional $5 for children aged 5-12.
Guests are invited to wear casual attire, listen to brief remarks and enjoy an array of food (including a macaroni and cheese bar and indoor s'more station), locally brewed beverages courtesy of Charlotte Brewing Company, and participate in activities ranging from a raffle to tours of AL!VE. Fundraising and naming opportunities will also be shared