AL!VE is excited to once again participate in the annual Be A Tourist in Your Own Town hosted by the Greater Lansing Convention and Visitors Bureau. We are even more excited because joining us this year as Charlotte attractions are the Charlotte Aquatic Center and Eaton County's Museum at Courthouse Square!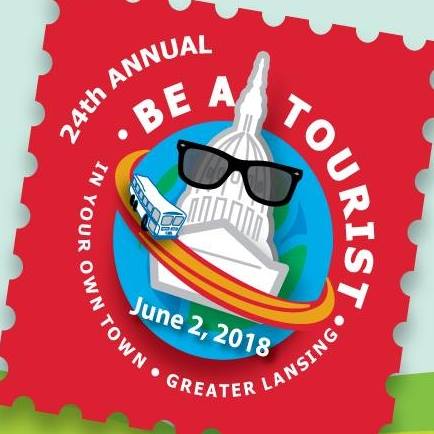 The event takes place Saturday, June 2. You can purchase an event passport for only $1 at various locations, including at GROW in AL!VE, and visit each of the participating attractions for FREE that Saturday. 
In addition to free admission, many attractions offer additional free activities during Be a Tourist In Your Own Town. 
Below is the list of activities at AL!VE:
Between 7 a.m. and 5 p.m.:
Between 8 a.m. and 12 p.m.:

Play in GROW, the recreation and enrichment area for children ages 2 to 12.

Experience the 36-foot indoor treehouse
Enjoy kid's crafts

8 a.m. – 10 a.m.: Basketball: Adult Drop-In
8:05 a.m. – 8:55 a.m.: PiYo
9 a.m. – 10 a.m.: CrossFit
9 a.m. – 10 a.m.: Zumba
10 a.m. – 10:45 a.m.: Rumble
10 a.m. - 11 a.m.: Yoga: Basic
11 a.m. - 11:45 a.m.: Barre None
10 a.m. – 12 p.m.: Basketball: All Ages Drop-in
12 p.m. – 1 p.m.: Basketball: Open-shoot
12 p.m. – 1 p.m.: Rock wall climbing on ASCEND, the 24-foot rock wall
1 p.m. – 2 p.m.: Cooking class in RELISH, the demonstration teaching kitchen
1:30 p.m. – 4:30 p.m.: Volleyball: Drop-in for ages 13 and above
You can learn more about many of these activities in AL!VE's program guide. We can't wait to enjoy our frequent visitors plus meet many new faces Saturday, June 2. In the meantime, check us out on Facebook, Twitter and Instagram or call 517-541-5800 for more information!