Image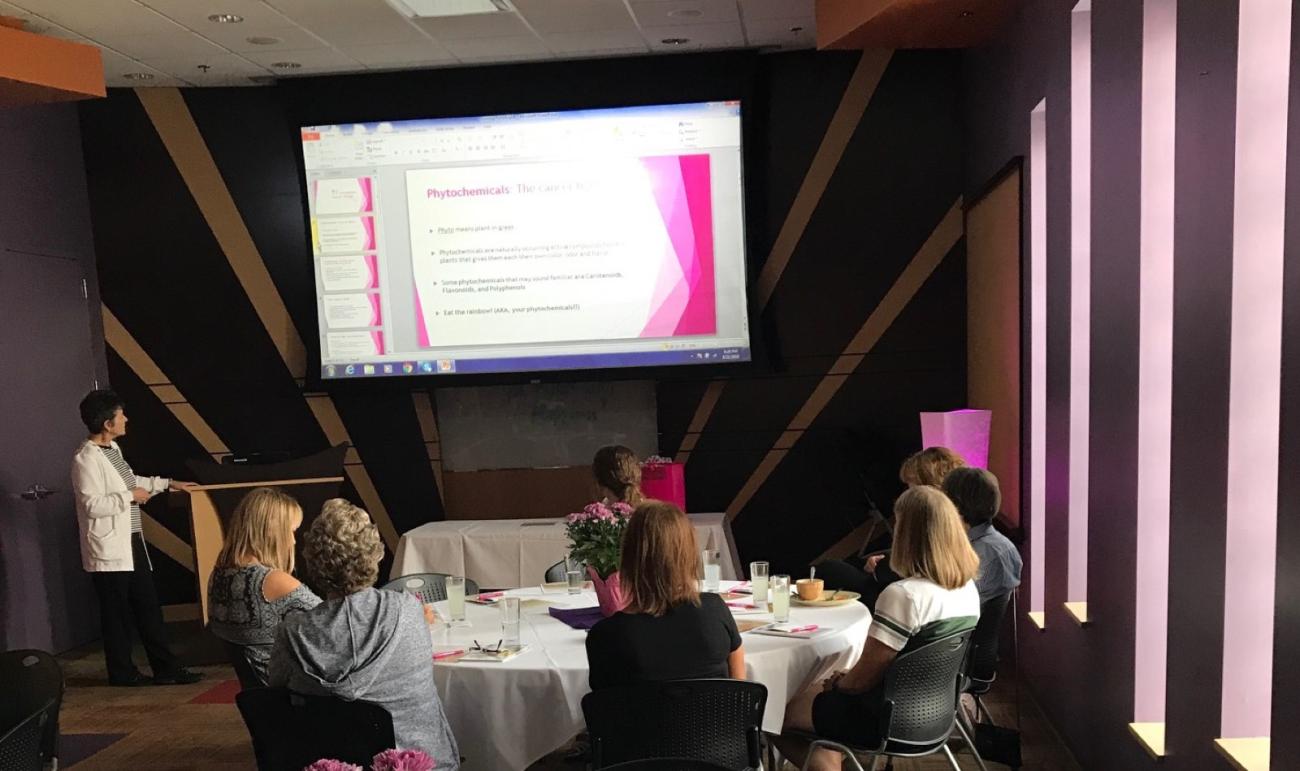 On Tuesday, Aug. 21, AL!VE hosted for the first time one of the regional kick-off events for the Turning Point Program for Breast Cancer Survivors. The free event garnered interest from many and brought more than a dozen survivors into the community to take part in an array of activities focused on health, fitness and nutrition.
Attendees received chair massages from certified oncology massage therapist, Amanda Tollstam; learned more about "superfoods" from Dietitian Pat Willard; and connected with both Kim Freiburger, HGB women's health liaison, as well as Joy Berwald from the Westside YMCA who talked about continued opportunities to stay engaged with the program beyond the event.
Giveaways were awarded and connections were made.
"It was just amazing to bring together these powerful women in one room, provide them some pampering and be part of connecting them to available healthy outlets and resources," Freiburger said.
AL!VE is proudly partnering for another year with the YMCA of Lansing and Susan G. Komen to offer the JEM Turning Point Program for Breast Cancer Survivors for free in our region. (JEM denotes "Journey Experience vMember," which signifies women's-only programming at AL!VE). The program offers fitness sessions on a weekly basis that are currently scheduled Wednesday mornings, but may also be scheduled based on participant availability. It includes health and fitness assessments, ongoing nutrition education and more, all tailored to participants' specific needs.
"This program is part of the HGB's Breast Care Center's continuum of care, which provides a comprehensive approach to breast health including 3-D mammography technology, genetic testing, stereotactic breast biopsy, nurse navigation and a full range of additional services," said Troy Ferguson, D.O., medical director of the Breast Care Center.
Interested parties can call (517) 541-5812 to register or to learn more about the Turning Point program.