Image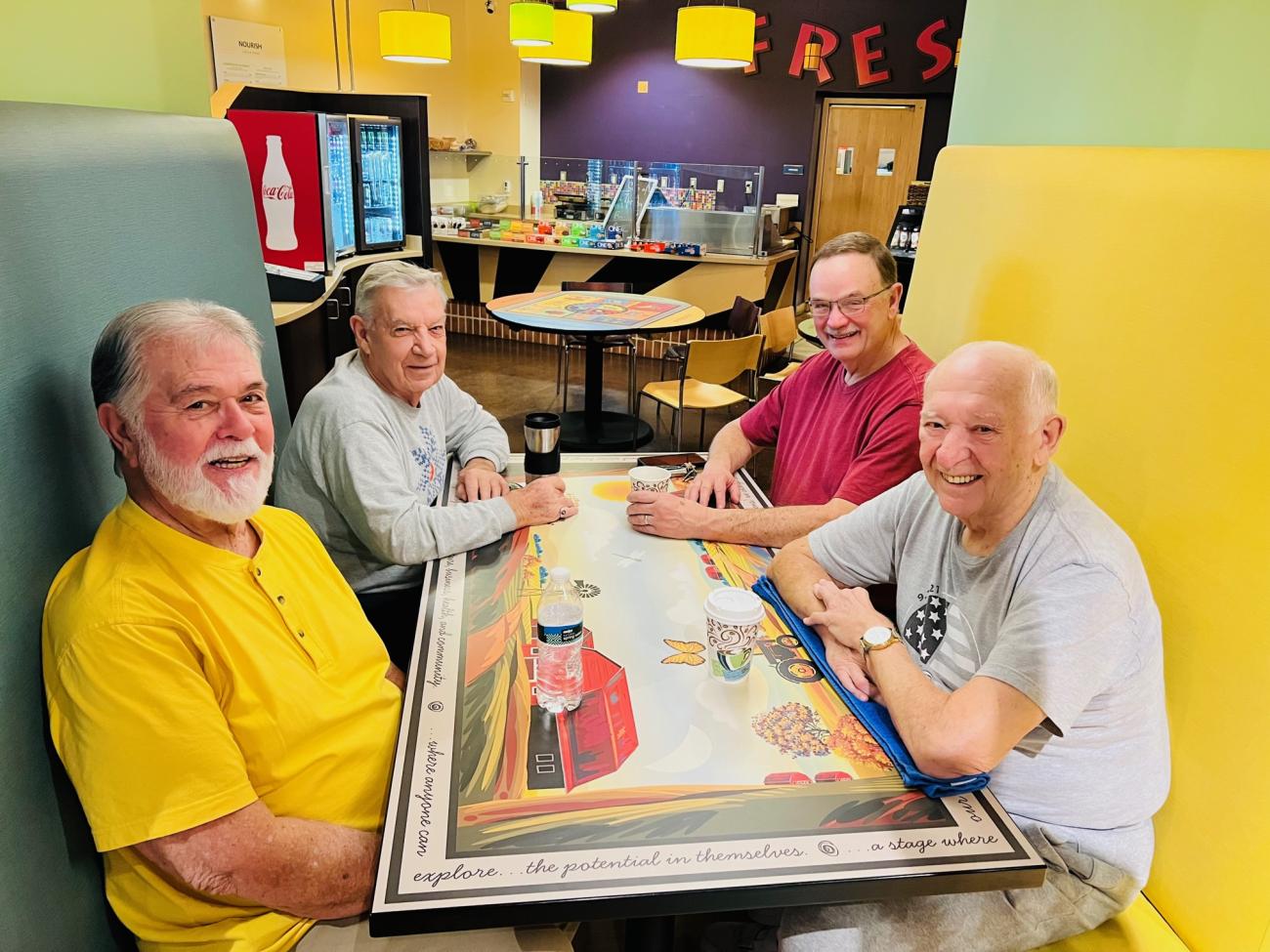 We love to sit around a table and tell a good tale or share the latest news. As the weather turns colder, this gathering is made even more enjoyable with a hot beverage. My morning mug of ambition might just as often be filled with a breakfast tea as the more traditional coffee. That initial warmth flowing from your mouth all the way into your center, and even curling your fingers around the hot cup is oh-so-satisfying.
There is a long history of our connection with coffee, conversation and community. If you were a person of certain means living in any of the large European cities of the late 1600s you would have undoubtedly spent time in some of the first coffeehouses. These cafes served as communication centers for their societies where great ideas were exchanged for a few hours of the day. You might have found yourself overhearing Sir Isaac Newton work out some of his ideas on physics or Jonathan Swift recounting portions of the now famous Gulliver's Travels. I'd venture to say there just may be some connection between that warm jolt of caffeine and our creativity. I read that JK Rowling wrote most of the Harry Potter series in a café in Edinburgh.
We do have aspiring writers and deep thinkers amongst us. We also have those who just love a good laugh and camaraderie. You may have heard this called a "coffee klatch" which is derived from the German "kaffeeklatsch" (coffee and gossip). These coffee klatchs, or as one self-proclaimed "brew crew," are happening at AL!VE, Evelyn Bay, McDonald's and I am sure more places than I know – right here around the county.
And I have some great news about how these seemingly superficial gatherings could be improving health. Coffee can be a potent source of antioxidants and helps our body digest better. It works through improving the gut microbiome. There is also research that moderate coffee intake – about 2-4 cups per day – is linked to a lower incidence of type 2 diabetes, heart disease, liver and endometrial cancers, Parkinson's disease and depression. These benefits are associated with drinking plain black coffee (perhaps not what is always in my cup) so be careful about adding the sugar and cream.
Whether you prefer to curl up in a cozy corner with your cup or linger over that last drop with good friends, know you are in good company with historical figures who enjoyed coffee – that perhaps sparked some of their greatest ideas and conversations.
Eaton Proud. Sparrow Strong. Mitten Made.
Helen Johnson, RN, MSN, NEA-BC, FACHE
Sparrow Eaton Hospital President