Image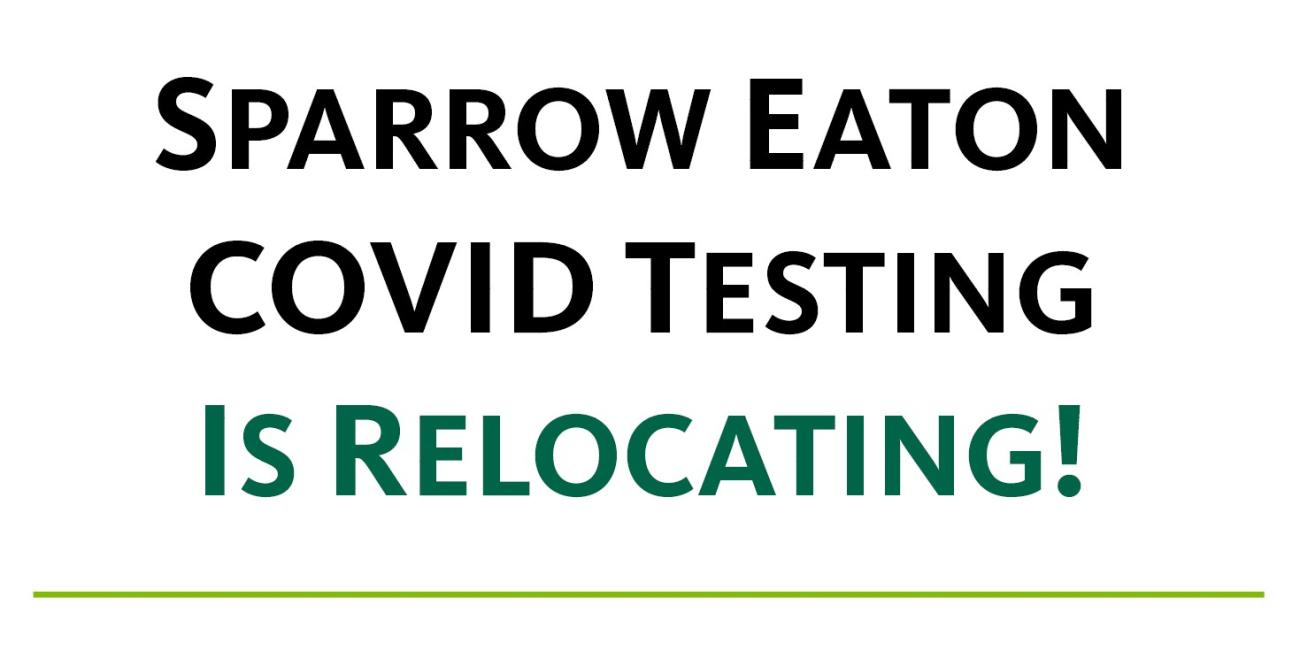 Sparrow Eaton Hospital is relocating its COVID-19 testing site for ease of patient access.
Starting at 8 a.m. on Monday, March 27, local residents can use designated spots on the South side of the Sparrow Eaton Hospital parking lot, near the Heritage Hall exit, to receive the PCR nasopharyngeal swab, the most accurate and dependable COVID-19 test. The new site will be open Monday to Friday, 8 a.m. to 5 p.m.
The new COVID-19 testing location will require patients to park and call 517.541.5826 to alert the lab of their presence. Sparrow Eaton caregivers administering tests will come to the vehicle to collect the swab.
"We are extremely grateful to have had the ability to use AL!VE as a drive through location for nearly two years, however the need for this service has evolved and the volumes decreased," says Suzanne Dezern, Lab Manager of Sparrow Eaton Hospital. "We will continue to support offering this vital service, close to home, at the main campus of our community hospital. We are also pleased that this change will allow us to expand the hours of access for the convenience of the patient."
For more information on testing and locations, go to Sparrow.org/Lab or Sparrow.org/Covid.