Image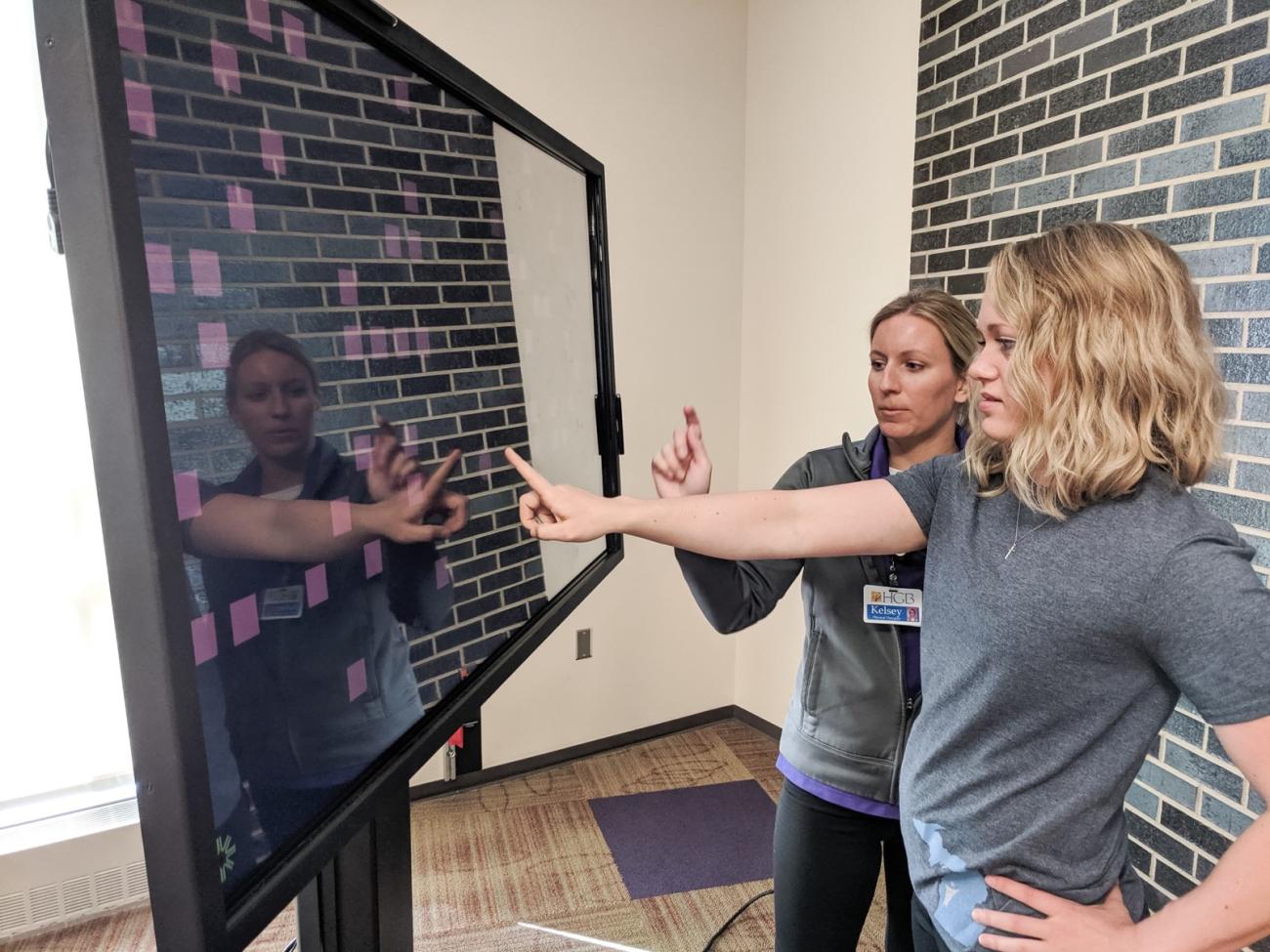 We are pleased to announce that vision therapy treatment has been added as part of rehabilitation services offered in EMPOWER at AL!VE.
Nearly 20 Sparrow Eaton Hospital therapists are being trained on BITS (Bioness Integrated Therapy System), which is a piece of equipment used to evaluate and train visual, cognitive and motor function across all ages, stages and conditions. The equipment is used to address underlying visual, cognitive and motor deficits including visual-motor reaction time, peripheral visual awareness, executive functions, active range-of-motion and balance.
"The great thing about this training and investment is the BITS equipment can be incorporated into other rehabilitation services as well," said Kim Dickinson, director of AL!VE Clinical Services. "It can help therapists properly assess and make functional changes in the vision of a Patient who has experienced a neurological event with the goal of improving function and independence."
Vision therapy Patients range from children with reading issues to athletes post-concussion to individuals who have experienced a stroke, and many more. Given the wide array of possible vision therapy candidates, the wait time for this type of therapy sometimes can be extensive.
"This is a great opportunity for our community in that it expands access to care that can be received more quickly and efficiently for those in need," says Harper Wildern, OD, of Eye Care Associates.
Patients who experience peripheral impairment, reaction-time delays, hand-eye coordination challenges, poor balance and other visual awareness struggles can talk to their primary care provider or optometrist about a referral to HGB's vision therapy treatment team. Call (517) 541-5800, option 2 for more information.
View the Vision Therapy Flyer, here.